Dear Adult Entertainment Colleague,
As you know, mobile technologies have exploded onto the market and it is now your opportunity to jump on board and get your content delivered by Text (SMS)! It doesn't matter what sort of device a person has, SMS is everywhere and can be used by anyone and with 97% open rates, it is a perfect platform to deliver content.
Humanized?
I hear you asking " What is this humanized thing?"
It is simple really, our Interactive Text Response program has been designed with you in mind, the conversations that occur on our system are computerized,  yet seem to be from a human and since we use 10 digit numbers, the customer's feel that they are interacting directly with the performer or company.
Whilst the above looks like a normal conversation, it is in fact, our system interacting with the client! Our clever algorithm can change the questions served based on the answers given, and once set up (only takes minutes) you can be serving content to your customers by SMS on autopilot. Think of the additional revenue stream!
Now of course, we have not forgotten about email either, with ITR you can send details of their email address and name to your favorite auto responder so you can laser segment your customers based on their choices.
Other Benefits:[list style="Check1red"]
Unlimited Keywords – Have a keyword for each performer or type of pleasure..
Your Own 10 Digit Phone Number – Even more personalized!
3 types of Opt-ins -QR Code, Web Form or Direct Text.
Global Reach – Engage Customers Worldwide!
Humanized Messaging – Customer's engage naturally
Laser Segmented Lists – Based on answers, customers can be segmented to lists based on any criteria
Easy to Use – Designed with you in mind, ITR is easy and intuitive to set up.
One cent a message! – so cheap compared to other forms of communication.
Done For You – If you desire, we can do all the set up and management for you!
[/list]
We have had ITR in the regular market for over 2 years now and have helped many 6, 7 and 8 figure marketers achieve massive success by using Interactive Text Response and now its time to let ITR loose in the Adult Entertainment Market.
This is where YOU come in.
Since we are new to the Adult Industry, we want to give a company the chance to be one of the FIRST Adult Entertainment Companies to reap the benefits of integrating Interactive Text Response into their business.
Act Fast.
So I need you to act fast, simply enter your details below and I will be in touch. You have nothing to lose and EVERYTHING to gain!
Lets Get in Touch Today!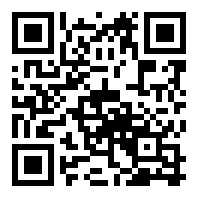 Simply Scan or Enter Your Cell..
Thanks
Peter Davis.
PS – You have a chance to be one of the FIRST to use our technology – Imagine being in FRONT of the competition.
PPS – ITR has proven itself in regular businesses, NOW its TIME to rock the Adult world. Get in before your competition does.